---
Services Provided
Having been referred by your surgical consultant who enucleated (surgically removed) your natural eye as assessment is made of your socket -  or Orbit, where all the soft tissue as well as the eye has been removed. Sometimes terms are used like Evisceration or exenteration. Evisceration is the removal of the eye contents leaving the 'skin' of the eyeball and the extrocular muscles. Exenteration is the removal of all the soft tissue around the eye and the eye itself where cancer has invaded the soft tissue. Phthisical eye is another optical term and it is where an eye, for a number of reasons, has shrunken in volume and a cosmetic shell is fitted over it to restore cosmesis. Following is a guide to what you might expect when you attend the surgery
First appointment
Your socket is assessed and a temporary eye is put in situ to restore a good level of cosmesis quickly and let the socket settle down a little more. This may mean fabricating an eye at the laboratory while you remain available to the surgery for adjustment. Your consultant will have inserted a surgical conformer or 'shell' into your socket post surgery in order to maintain it's overall integrity.
Second appointment
At this stage your socket is ready for taking an impression, using a soft creamy impression material, which is painless. This is casted in a special plaster in the laboratory in a 'flask' and a wax pattern or model is created from this initial shape. The wax pattern is introduced to your socket and shaped finally to the most optimum shape to match your good companion eye. Colour is determined by the careful matching of hundreds of pattern irises and in some instances the iris is hand painted on site. Exact colour matching, therefore, is never an issue. For patients who travel from the country or abroad this procedure can be completed in a working day obviating the need for a third appointment. However, local patients usually prefer to return to collect the eye. In the event of a second eye being provided this is organised within a few days when the patient has indicated that no problems have arisen.
Cosmetic Lenses
These are employed where an eye is partially shrunken (phthisical) due to injury or disease and a good cosmesis is restored. This is a longer procedure that the fitting of an artificial eye as it involves not only the taking of an impression but fabricating a trial lens in order to determine that your eye can tolerate the procedure long term. Therefore, these cannot be completed in a day but over approximately five appointments.
Facial Prostheses
In some instances patients may have to have an ear, nose or orbit (already mentioned) excised usually due to a cancerous condition and these can be restored very acceptably. Silicon is the current medium and is both soft and natural in representing skin tissue. Retention is by means of spectacle frames, engaging the prosthesis behind an undercut in the orbital rim, skin adhesive or the aforementioned Titanium Implants -  similar to the now well known dental implant for securing a tooth. Mervyn also uses a system – in some instances, by employing a 'patch' which attaches to the back of the orbit and the prosthesis. Again, like the cosmetic lenses a number of appointments are necessary in order to do impressions, wax patterns and skin/silicon matching.
---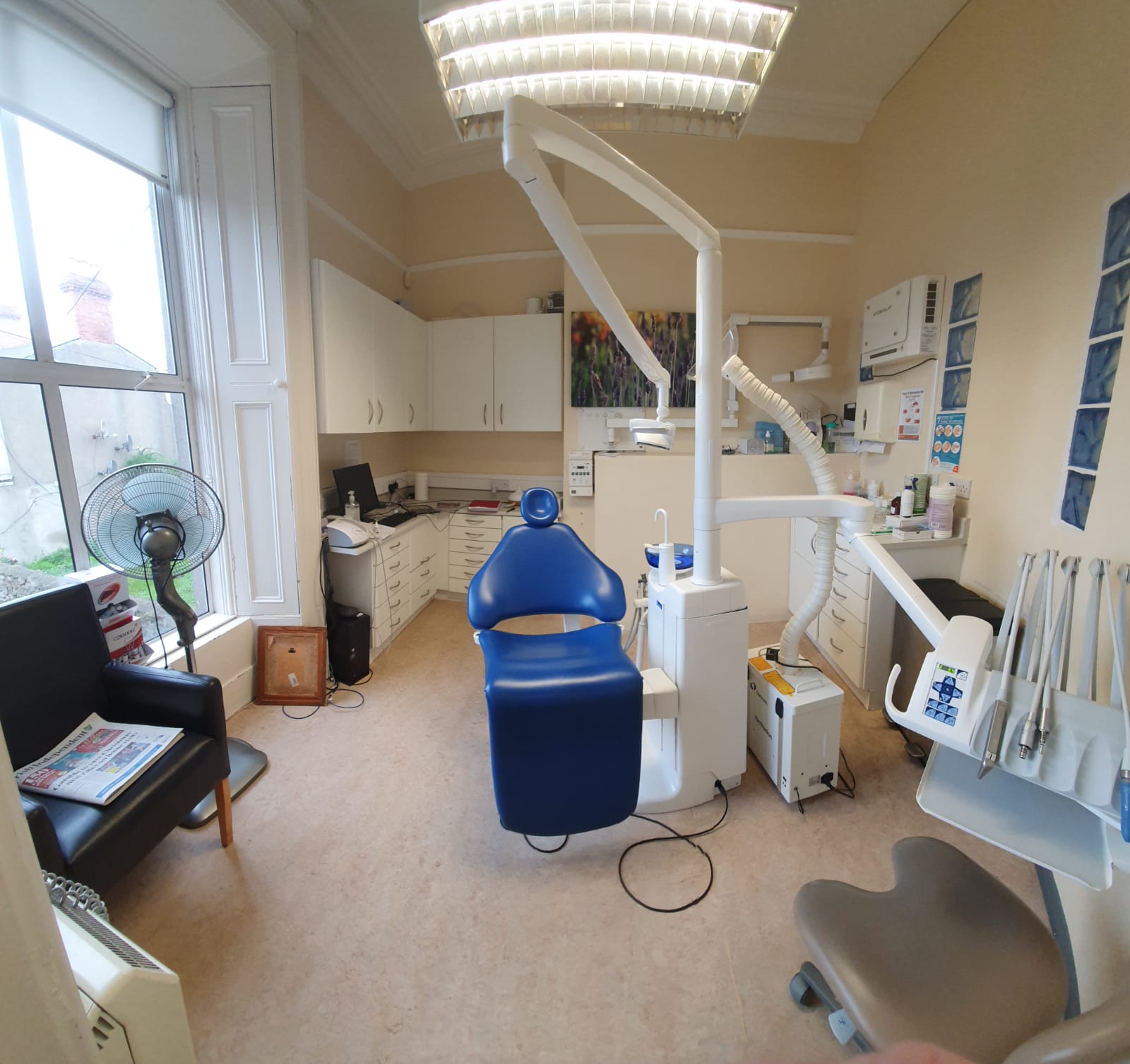 Contact Details
34 South Circular Road Portobello,
Dublin 8
Phone: 01 4539955
Mobile: 0876818262